04 juin 2007

Cette fois-ci c'est la bonne! L'OAV de Tales of Symphonia est sortie!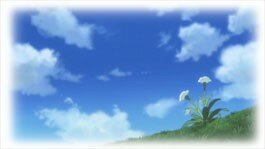 Comportant 10 épisodes en tout, l'OAV de Tales of Symphonia se décompose en trois parties distinctes. D'un coté, 4 épisodes consacré à la partie des aventures de Lloyd and Co sur Sylvarant (Arc Sylvarant), et de l'autre 4 épisodes pour la partie sur Tesseha'lla (Arc Tesseha'lla).
Enfin 2 épisodes relateront le final de l'histoire (Arc The United World).
La VOSTFr de cet OAV est menée par la jeune équipe de ToS OAV Fansub .
Nous vous proposons sans plus attendre de regarder les videos sous-titrée anglais et sous-titrée en français déjà disponibles sur Youtube ainsi que sur DailyMotion!
Prochaine sortie: 2011

~ Le site officiel ~
~ Les trailers ~
# Arc Sylvarant
Video 1
Video 2
Video 3
Video 4
Video 5
Video 6
Karaoké de l'opening

#Arc Tesseha'lla
Video 1
Video 2
Video 3
Video 4
Opening
Opening 2
Bonus
Ending
Video 6
Video 7
Video 8
Video 9
Video 10
# Arc Sylvarant
Episode 1 (VOSTF)

Episode 1, Bonus - (VO) - (VOSTEng) - (VOSTF)
Episode 1, Bonus 2
Episode 2 (VOSTF)
Episode 3 (VOSTF)
Episode 3, Bonus - La chanson de Colette
Episode 4 (VOSTF)
# Arc Tesseha'lla
Episode 1 (VO)- (VOSTEng) - (VOSTFR) - Téléchargement direct (VOSTEng)
Episode 2 (extrait) - (VO) - (VOSTFR)
Episode 2, Bonus
Episode 3 (VOSTFR)
Episode 3, Bonus (VO) - (VOSTFR)
Episode 4 (VOSTFR)
Episode 4, Bonus (VOSTFR)
# Arc The United World
Episode 1 (VOSTFR)
Episode 1, Bonus (VOSTFR)
~ Autres images ~
~ OST ~

Partie 1 Partie 2 Partie 3 Partie 4 Partie 5
09 avril 2010
Partie 1
Partie 2
Partie 3
Partie 4